Do good, help feed homeless children, and get tax benefits by joining the F.E.L.T. Marketplace today.
There are many good reasons why more and more businesses are offering their excess products, capacity and services as in-kind donations to support charities, but underlying them all is a fundamental motivation: businesses profit while doing good.
Airlines and restaurants can donate empty seats, hotels and resorts can donate empty rooms, printers can donate unsold press downtime, business professionals, service providers and care givers can donate empty time slots, health care professionals can treat new patients, and so on.
Business owners, professionals, service providers and entrepreneurs  can receive a donation certificate for donations, which may offset profits and capital gains to reduce taxes.
Businesses are taking a serious look at in-kind donation as a potential way to reduce tax liabilities, and the rapid growth of in-kind donations can only mean that local businesses likes what today's donation commerce marketplace has to offer.
INCREASE SALES: When you make in-kind donations your business is promoted to the community. We also market your business to other member businesses in the online member directory, through weekly email and through our member success and support team. Your business is referred new sales from buyers looking for trade commerce opportunities within the network.
NEW CASH SALES: The number one source of advertising for small businesses is "word of mouth." If a community member purchases your marketplace offer and is happy with their experience, odds are they will remain a cash paying customer and also refer their cash-paying friends, family and other businesses to you.
WHOLESALE BUYING POWER: With in-kind donations, the actual cost of the products or services you donate is at your wholesale cost. Making in-kind donations with built-in retail value makes the valuation of your donation even more rewarding.
MOVE EXCESS INVENTORY AND FILL IDLE TIME: Every business owner has excess inventory, production, capacity or appointment time. That unscheduled appointment today has zero value tomorrow. When you offer in-kind donations on the FELT Marketplace, the full value of your donation goes to buy food for homeless school children. We accomplish this by matching your product or service with people looking to purchase them, which provides funding to F.E.L.T.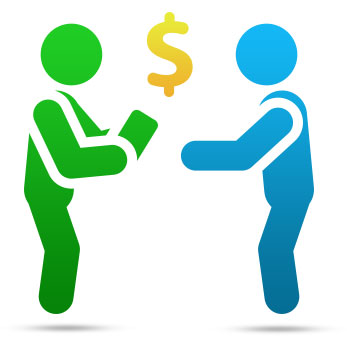 IMPROVE CASH FLOW: You can improve cash flow by increasing sales and getting new customers. Participating in a donation marketplace does both! In-kind donations enables you gain new customers that you probably would never have had, any other way. And new customers will refer your business to friends, family and colleagues. When for example, you provide a gift certificate for services, the services provided may be more than the value of the gift certificate, so the amount above the certificate value would be paid directly to you.
PROVIDES A COMPETITIVE EDGE: Community members will patronize your business over the competition, because your participation foster an incentive to do business with you. In-kind donations attracts new customers to your business, without affecting the existing cash sales already being generated by your company.
COLLECT RECEIVABLES: A small business might find it difficult to pay you the cash they owe, but would welcome the opportunity to fulfill their obligation with payment in their products or services. Marketplace members can then offer acquired products and services as in-kind donations. Your non-collectable receivable just became revenue that can be used by F.E.L.T to feed homeless children.
When people purchase donated products and services, 100% of the net proceeds from sales is used to help feed homeless children.
Do good. Feel good. SignUp and add your in-kind donations to the marketplace today!
When you list offers on FELTDonations.com:
Get free advertising for your business.
Show the local community that you care about children.
The tax deductible donation certificate you receive will often save you more on taxes than your actual cost of your product or service.